Aquatic Endangered Species Research Scientist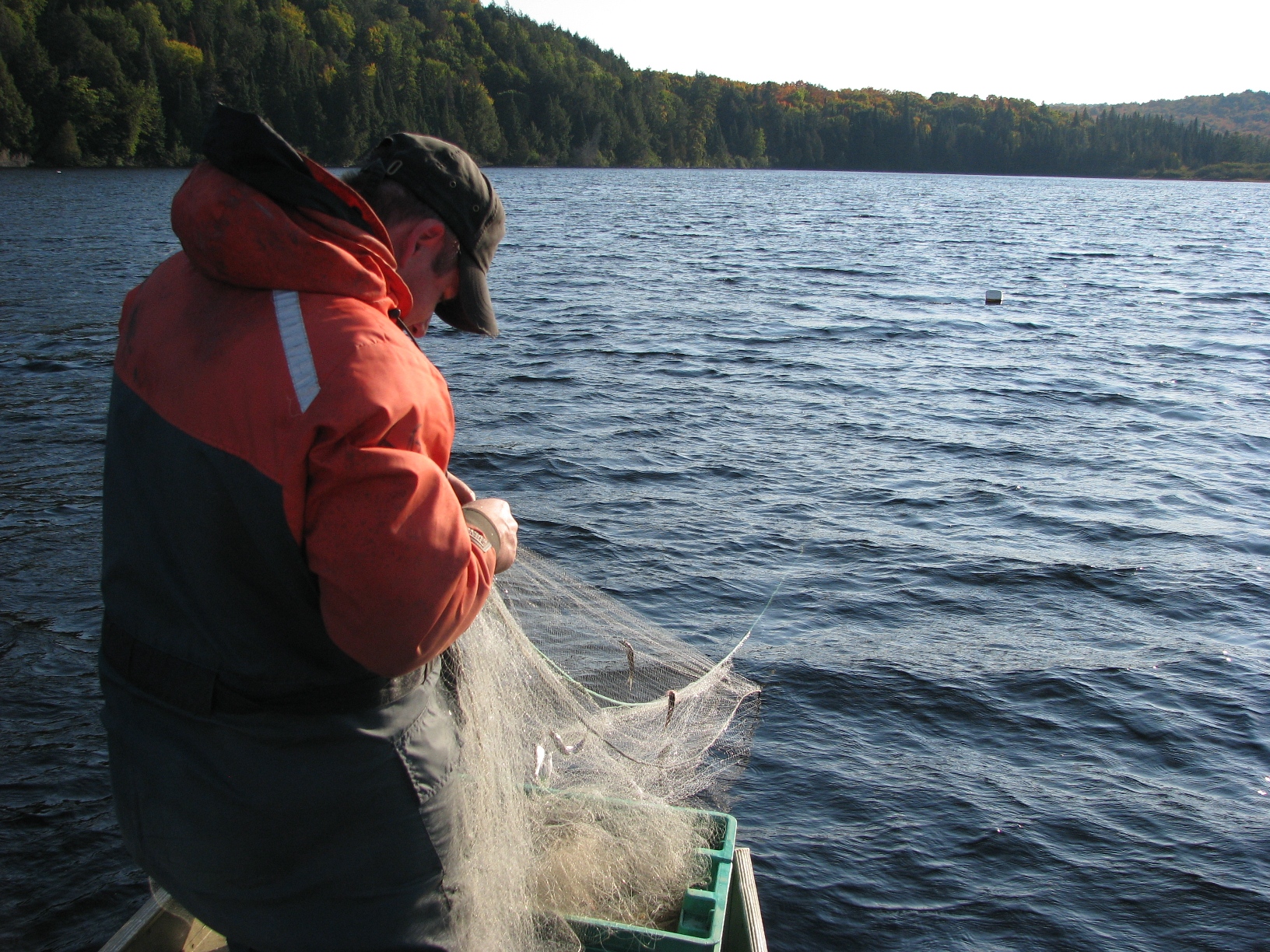 Ontario Ministry of Natural Resources & Forestry
Background:
After a two year post-doctoral fellowship at the Harkness lab, I have started a new research position with the Ontario Ministry of Natural Resources & Forestry. As the Aquatic Endangered Species Research Scientist, my research will focus on population monitoring protocols, habitat requirements, and recovery approaches for species at risk. I will continue my research in Algonquin Provincial Park on the taxonomy and ecology of shortjaw cisco (a nationally threatened species). Using a combination of gill-netting and hydro-acoustic sampling, I am answering questions regarding critical habitat, seasonal patterns of distribution and abundance, interactions with lake cisco (a competitor) and lake trout (a predator), and approaches for long-term population monitoring. This research is part of a Canada-wide research program investigating the taxonomy and ecology of inland lake forms of deepwater cisco.
Research Areas:
My recent areas of concentration are:
ecology and monitoring of Ontario aquatic species-at-risk
taxonomy and ecology of inland lake deepwater ciscoes Read more here
structure and historical changes to Lake Erie beach fish assemblages
impacts of dams and habitat fragmentation on riverine fishes
composition of Great Lakes beach fish assemblages
ecology of redhorse fishes (Moxostoma species)
Check the aquatic research list for more descriptions of these and other projects.
Graduate Education:
M.Sc. Trent University 1997
Ph.D. Trent University 2007
This is a list of publications from collaborative research with grad students and colleagues.
Contact Info:
reid.scott "at" ontario.ca
Tel: 705-755-2267
Office Location: Trent University, Peterborough, Ontario
Mailing Address:
Aquatic Research and Monitoring Section
Ontario Ministry of Natural Resources & Forestry
Trent University
2140 East Bank Drive
Peterborough, Ontario, Canada K9J 7B8